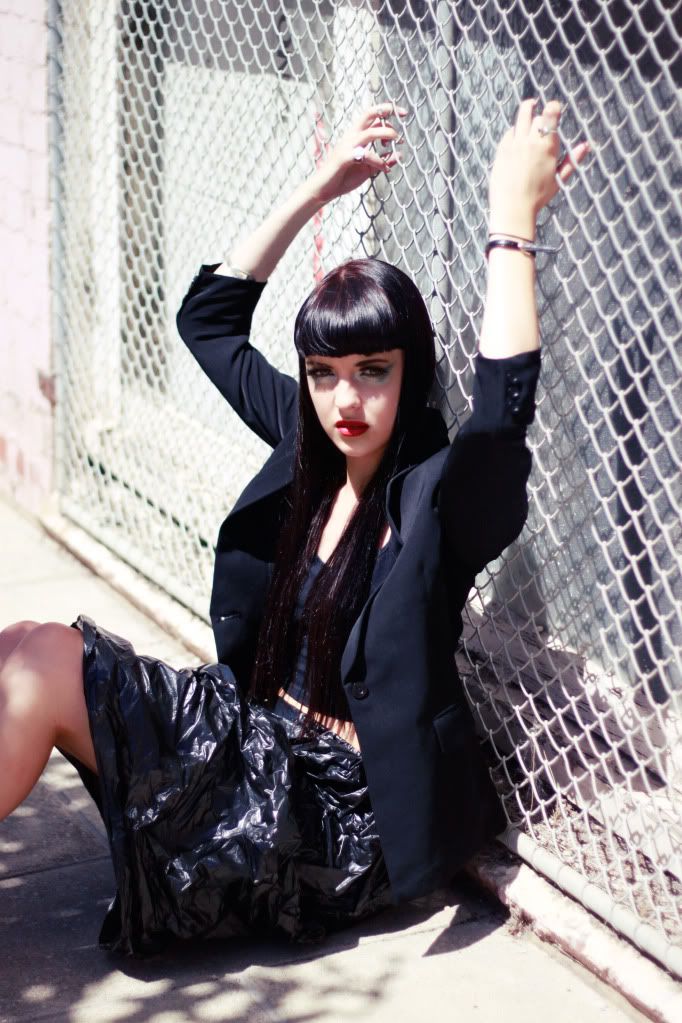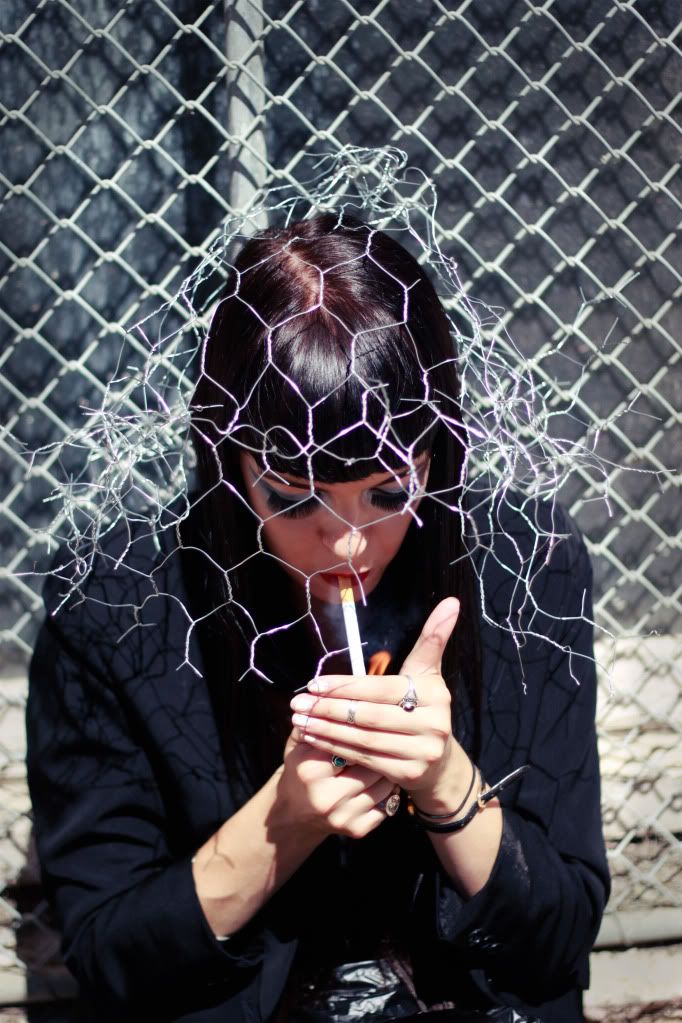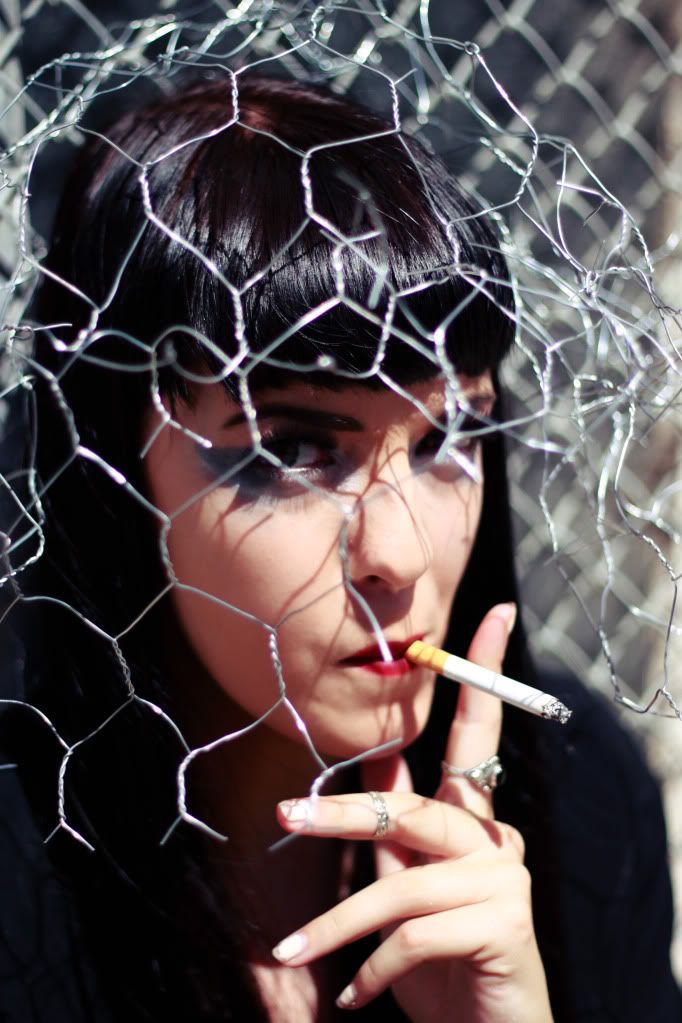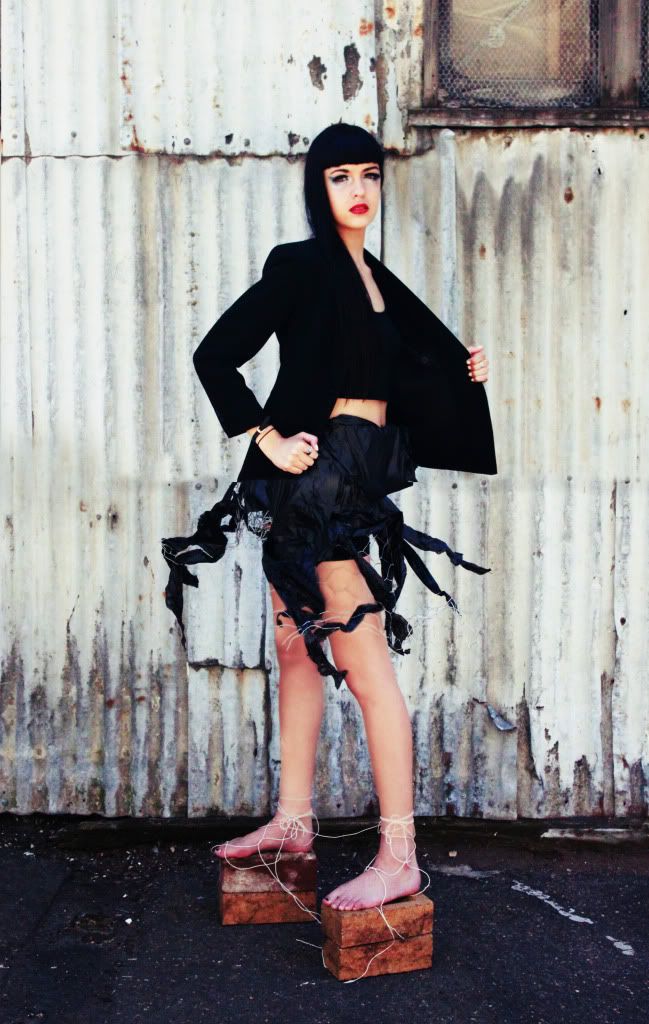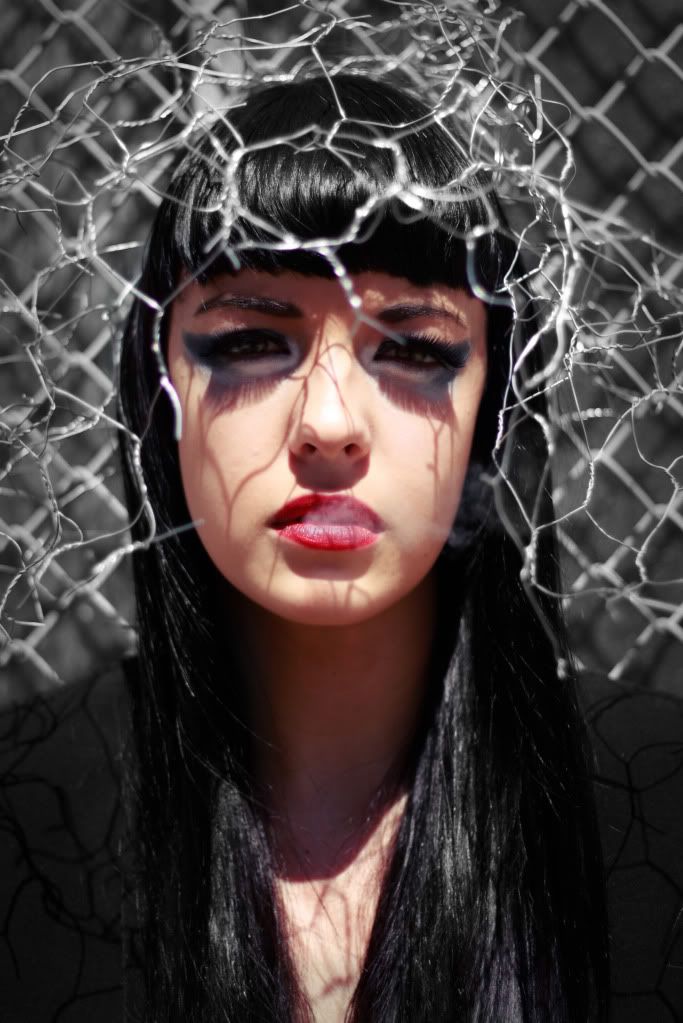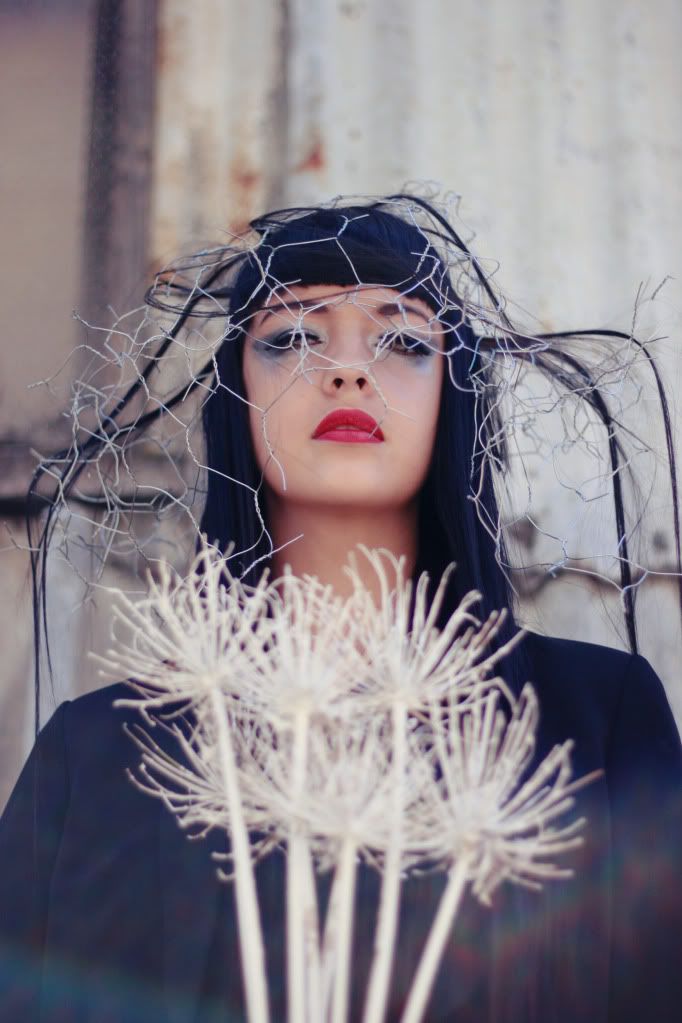 Over the past couple of weeks I've been busy collaborating with my friend Ed Hubber on a little shoot we had an idea for. In three days we brought our ideas to life and created this series of images.
On the first day we went and ran around the city buying fencing and garbage bags to make the costume for our model to wear. We moulded a skirt so that it could easily be taken on and off and fit everyone. Ed then fashioned a headpiece on my head before we decided on the model.
The model is my friend Taren McKenny who I work with. I think she's such a talent! We scouted her on the second day while we were looking for locations to shoot at. We walked all over town, popping in and out of alleyways, shopping centres and old buildings.
We ended up shooting in this alley way behind a scummy nightclub and infront of a pink building across from the university. It used to be an old warehouse but has been restored into a carpark. This was such a fun little experiment, we're planning more in the very near future.