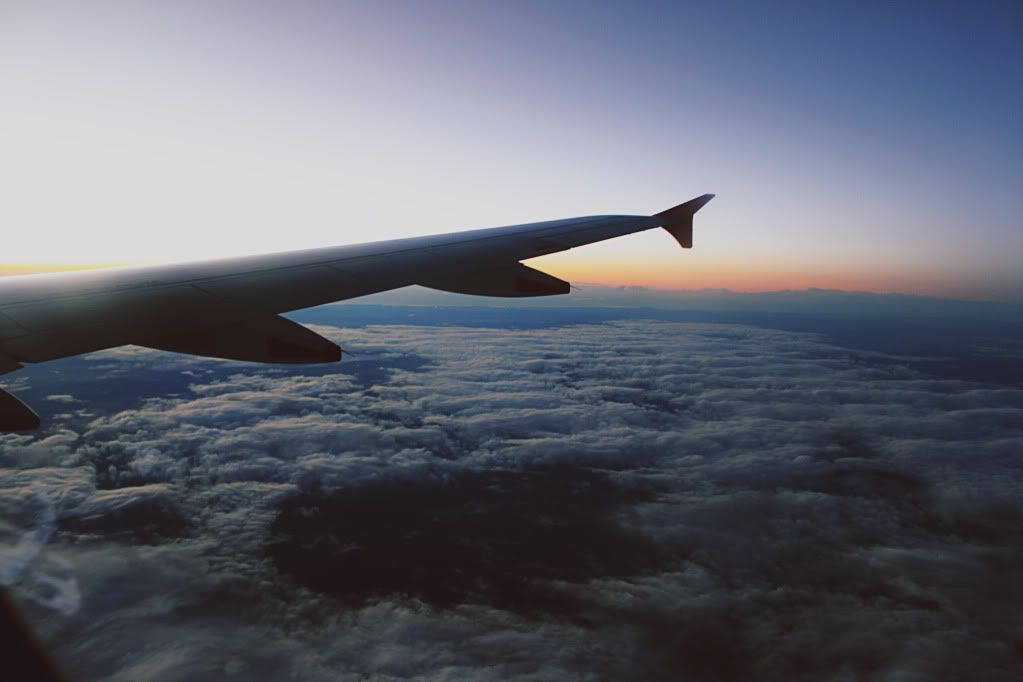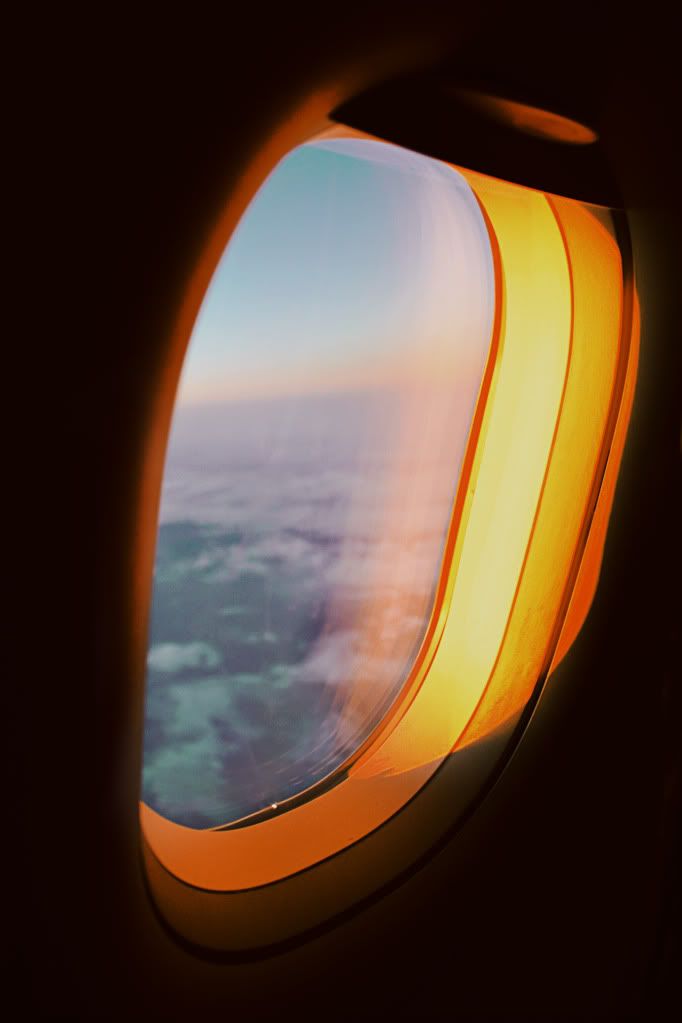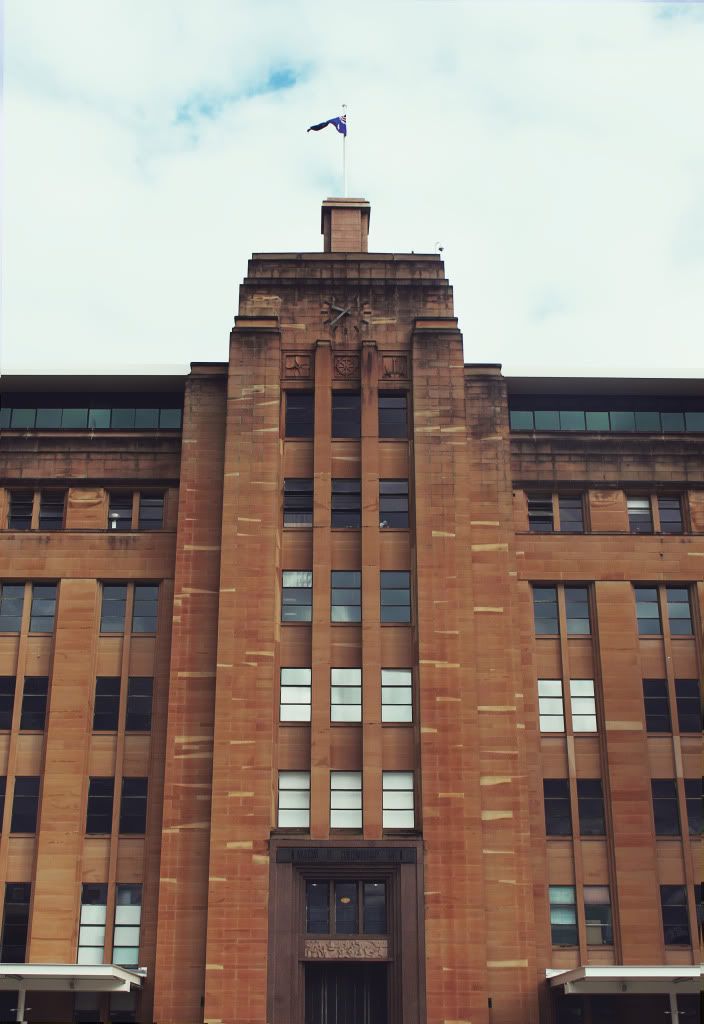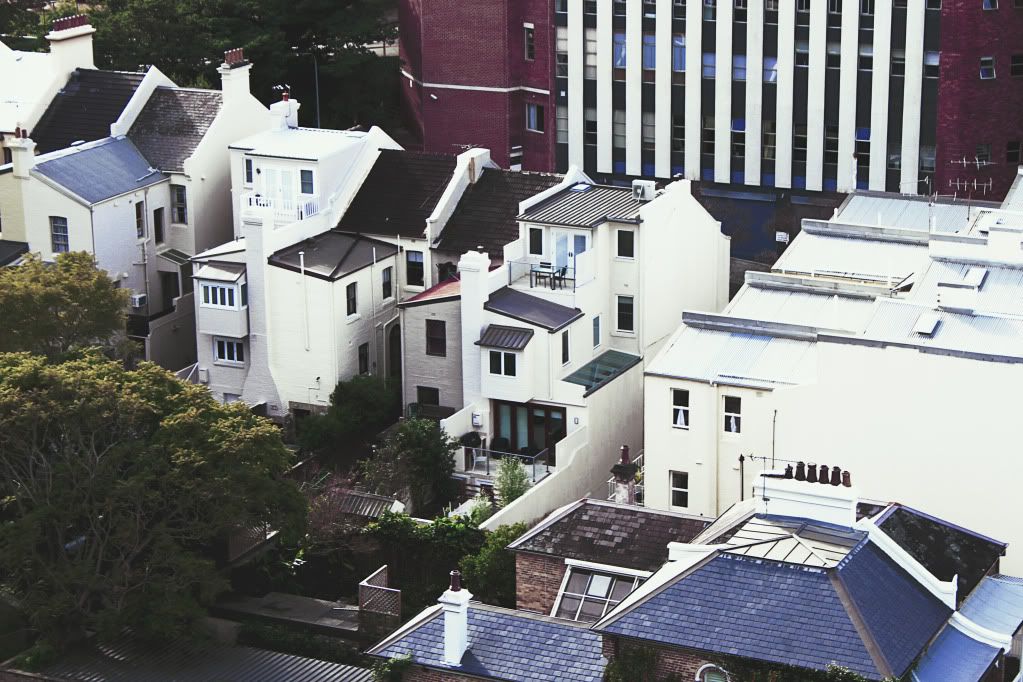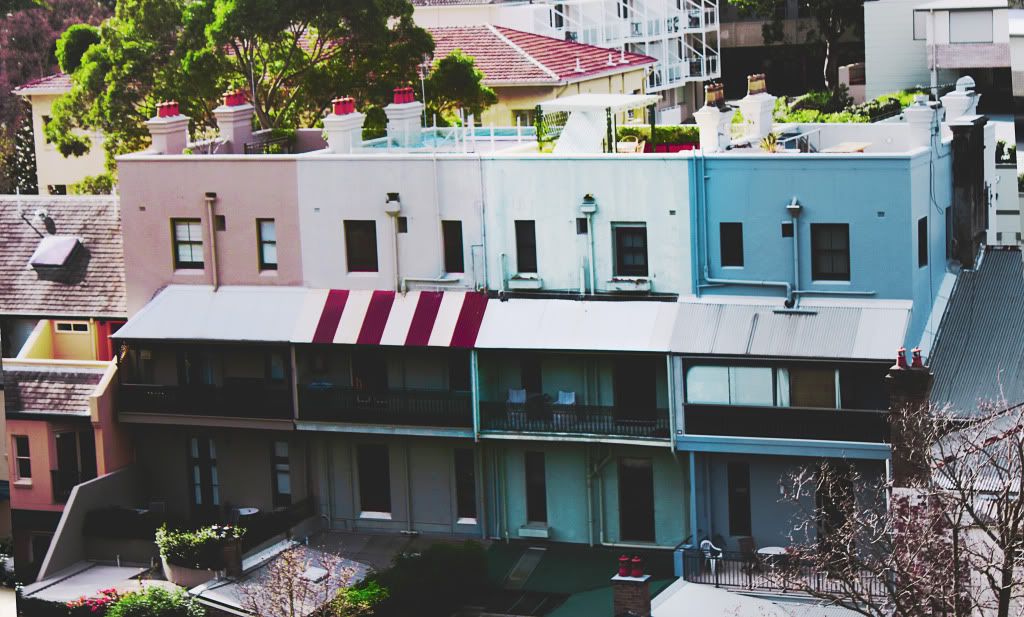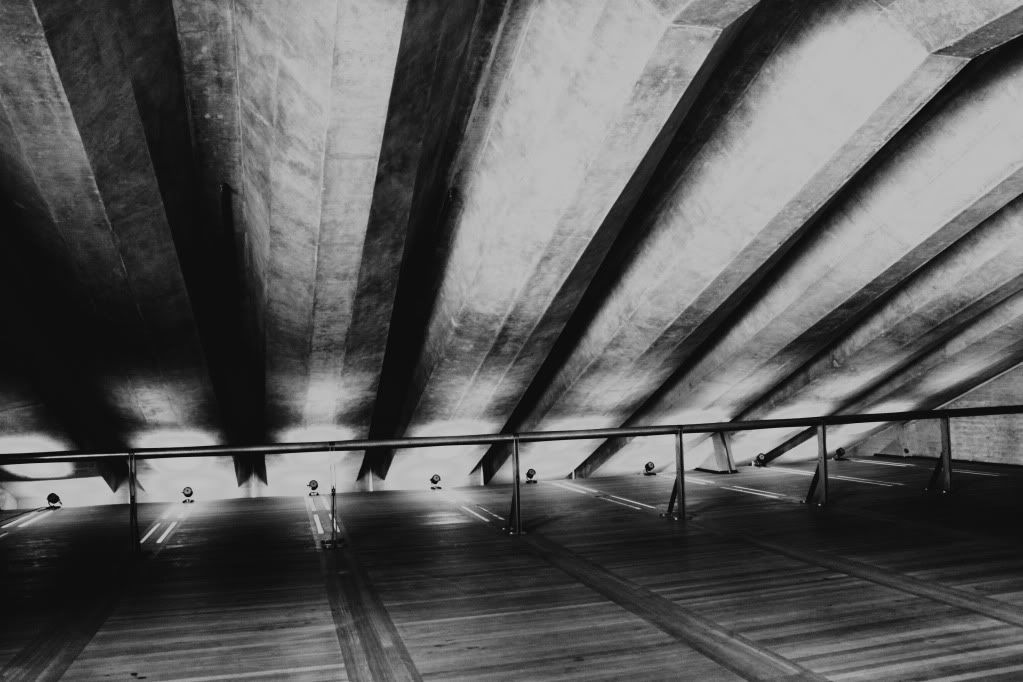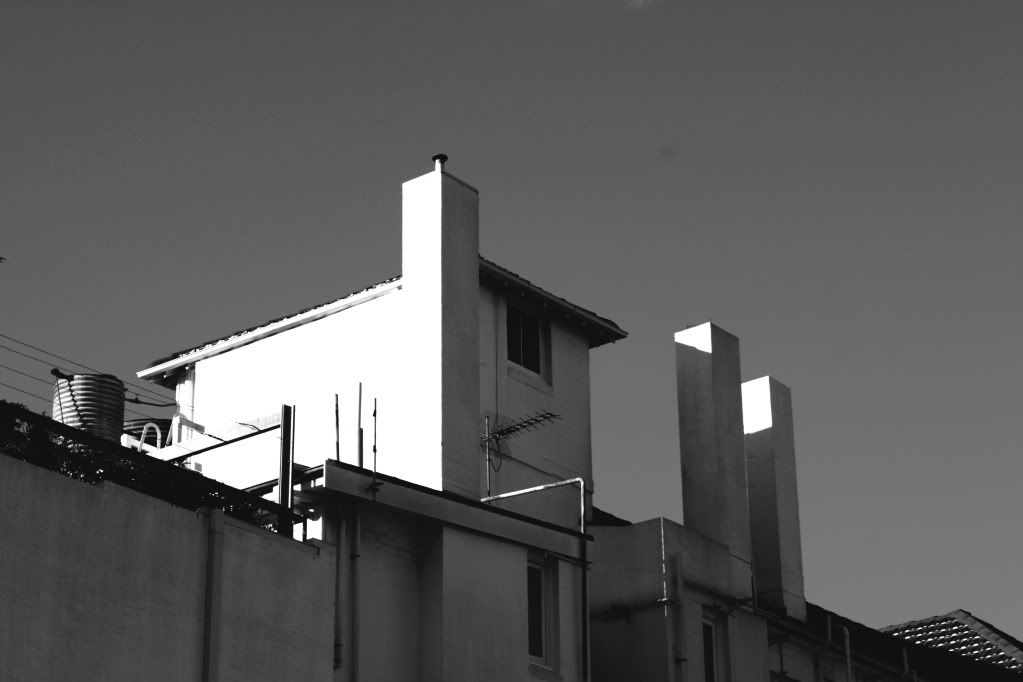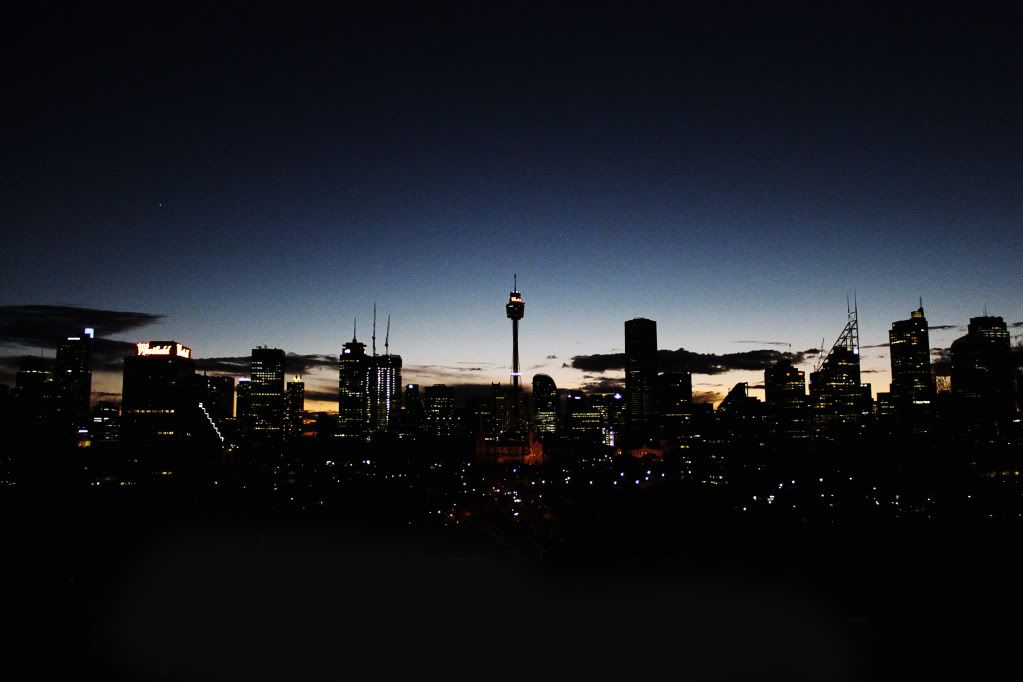 I always say I will do something, but in real life I can never be bothered to. I went to Sydney for three days early this week and it is really the first time I've travelled by plane for a very long time (10 years). I promised to myself that I would keep a travel journal, but each time we returned to our apartment, I would collapse on a bed, completely exhausted from the excitement of everything. So I'm writing on my memory which I see more through film rather than my impulses that I would have shared with you, had I been true to my word.
I felt foolish and naive when I first stepped foot into an airport after ten years. So much has happened since my last flight. I now understand 9/11, the numerous plane crashes and malfunctions. I was nervous to take off, eyeing everyone off, observing them to make sure there wasn't any suspicious behaviour (ha!). I took a hold of my brother's hand as we started to take off. My heart was skipping three beats, my head felt light and I felt like it was the first time I had been on a plane all over again, which was kind of special. We took off before sunrise, over the early city lights of Melbourne and then onto the country. I was astounded at how quick everything became a miniature model, how quick everything seemed so significant below me. The feeling of lifting off from the ground was odd. My stomach dropped, my head was sending off alarm bells but my heart was in love with the feeling. We rose through and above the clouds, penetrating the sunlight as we reached altitude. I insisted on having the window seat, as I did when I was younger, so that I could fully appreciate the views. I spent the whole flight just saying 'wow' over and over to myself. The views were more spectacular than I remembered. Thick, white cotton candy clouds covered the world below us and I cupped my face to look outside, creating the illusion that I wasn't flying in a metal bird. I felt free, life was pulsing through my veins. The clouds on the horizon looked like a mountain city scape and as the earth rotated, the sun performed a dance of light and shadow over the waves of the clouds. I didn't want to look away, captivated by something so simple, something I take for granted each day, the sun.
We touched down at breakfast time, I was hungry not only for food but for the adventure who's doorstep I was standing at, knocking. We were staying a street back from Kings Cross, a notorious suburb consisting of gentlemans clubs, backpackers, trendy and cozy restaurants and prostitues hiding in every alcove. When we stepped out of the taxi, the first this I saw, my first impression of Sydney, was the rear end of a skinny prostitute. I couldn't help but laugh. I've never been to a place like the cross before and what a better way to start my adventure. I never felt uncomfortable, to my surprise, in fact, I enjoyed it more than most things. I liked being in a place so foreign that I found myself often sitting in the street observing people, and some funny sights I did see! I never took photos though, I did fear getting into a little dispute with drunk men, just a little.
We spent the first day walking around the streets of the CBD, looking like tourists, which is something I hate. I feel like a tourist constantly, taking photos of everything, when really, I just want to remember things when I get older. Backpack on my back and camera in hand, I walked through The Rocks Markets. I fell in love with everything on sale. Babies clothing, earrings in the shapes of cats, rings made out of precious stones, everything. I observed that everyone seemed to be very picky about cameras and people taking photos. I got told off for taking a photo of some rings I liked but kept the photo anyway. Apparently they were 'original designs' and they didn't want others to copy. I wanted to say that I've already seen jewellery like this on the internet, but I just said I would credit the jeweller. I wish I could say what my mind thinks more.
We walked over the harbour bridge next, an icon but I pretty ugly one from close up. I guess I like the illusion that from afar it looks wonderful, sitting there across the harbour, but close up it's one of the most ugly things I've seen. All the barbed wire and fencing for safety ruined the atmosphere of the bridge. It obstructed views and made it feel more like a prison than anything else. We stopped for an expensive lunch underneath the Opera House before going for a tour inside it. I was a bit too excited for this. I got to sing in the Opera Theatre (a dream come true? Yes) and admire views from the foyer. The architecture left me speechless, and just the whole idea of something with so many aesthetics. The interior looked so basic but when you looked close, there were so many details that would normally go unnoticed. I love that.
We stopped by a little pizza place on the cross for dinner, next to a backpackers hostel called 'The Groove House', which I initially mistook for a brothel. We sat outside, next to the picket fence, roping off the boundary of where the shop ended. People sat with the little dogs and chatted loudly. Religious paintings and icons adorned the walls with eclectic deer heads and vines and soft, mellow covers of famous songs were being played through the owners iPod. The owner, an Italian looking, french man with little accent was far too good looking for his own good, and the food was delicious. Good food is always the best end to a good day.
After dinner we spent some time on the rooftop garden talking about the day and our plans for the next. I admired all the other young people on their rooftop gardens, dreaming about the life that I see myself in, in a few years time.