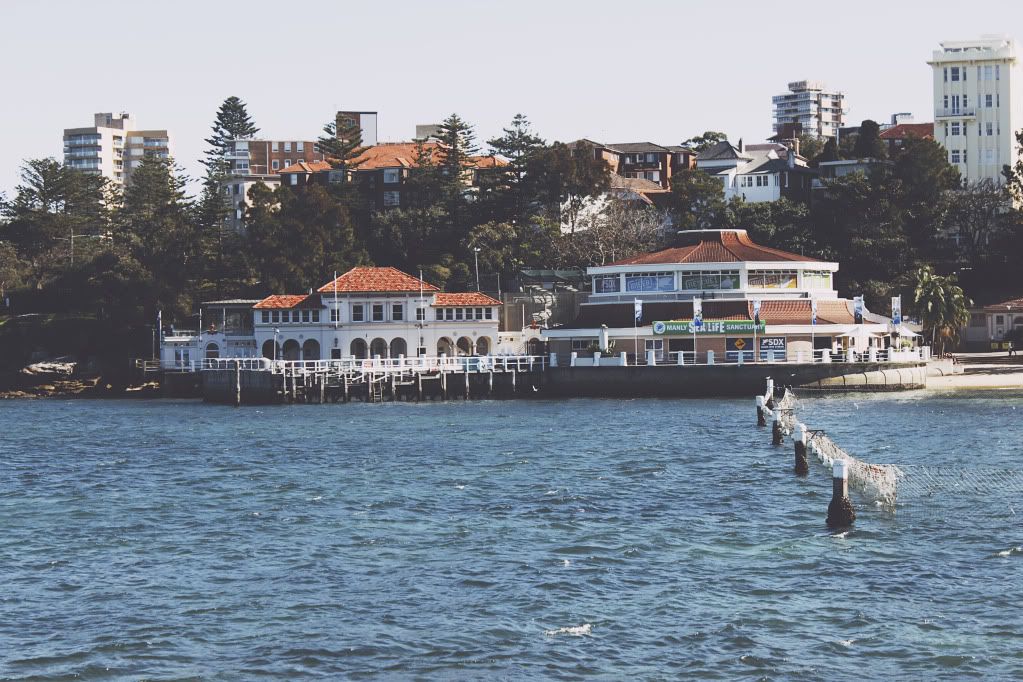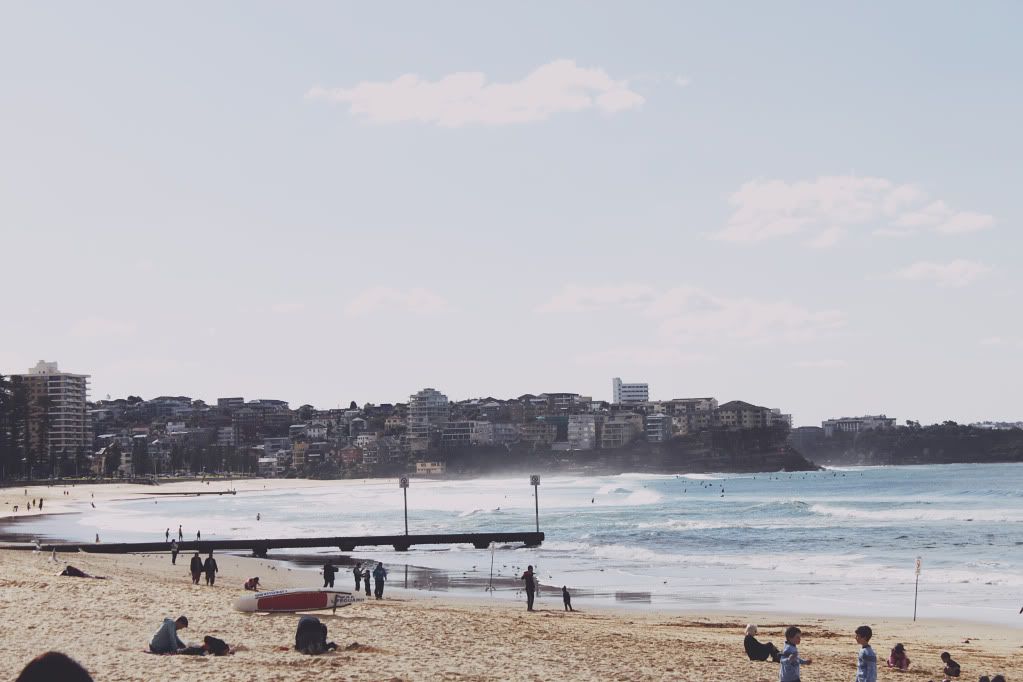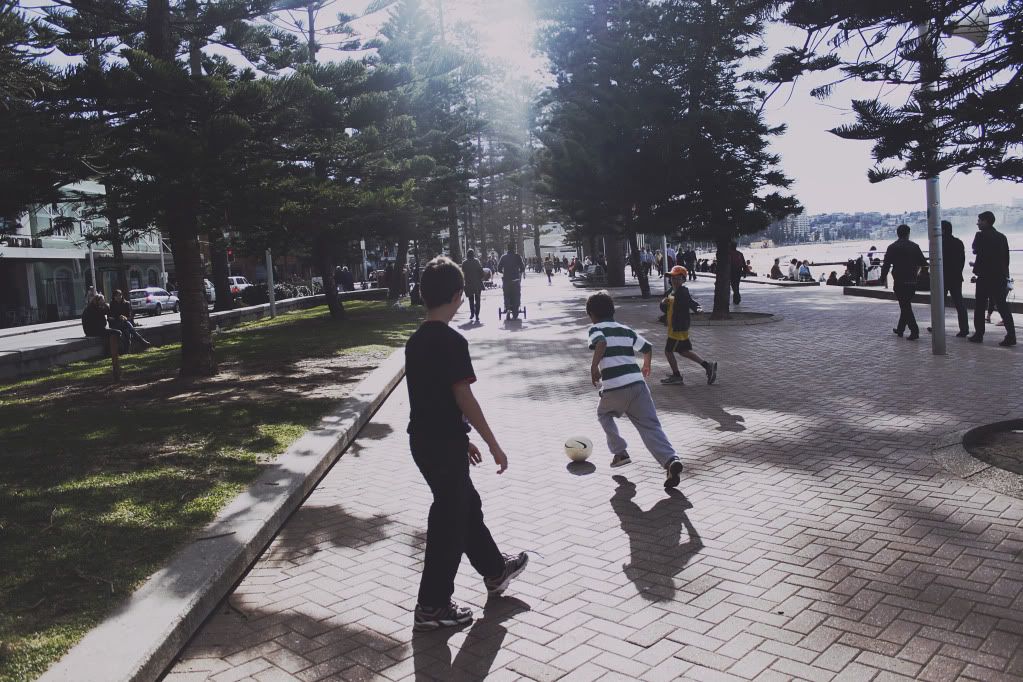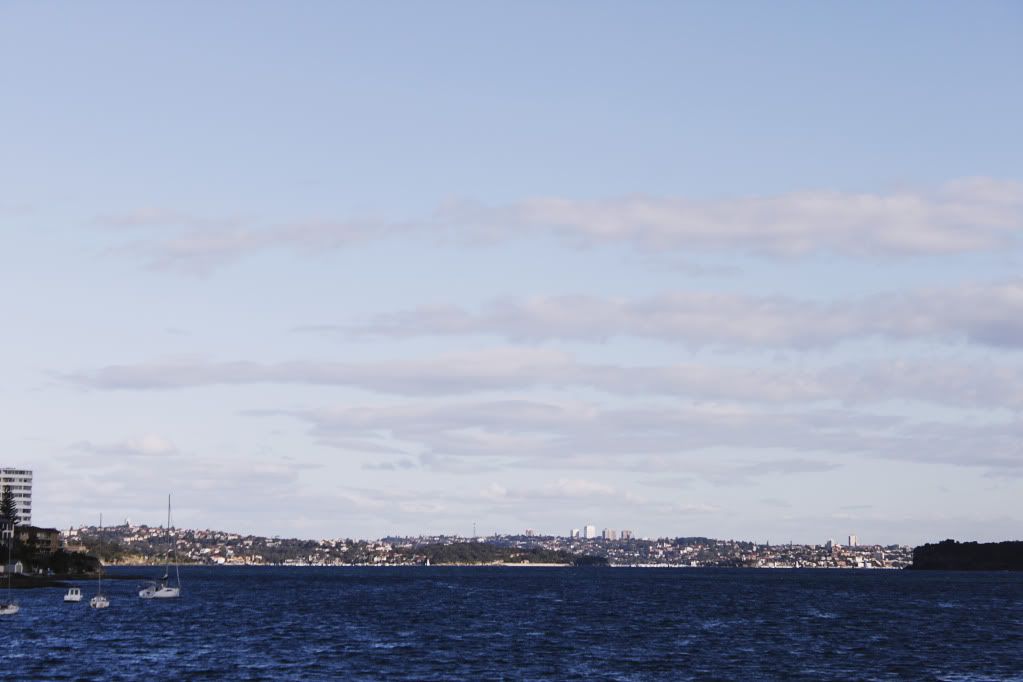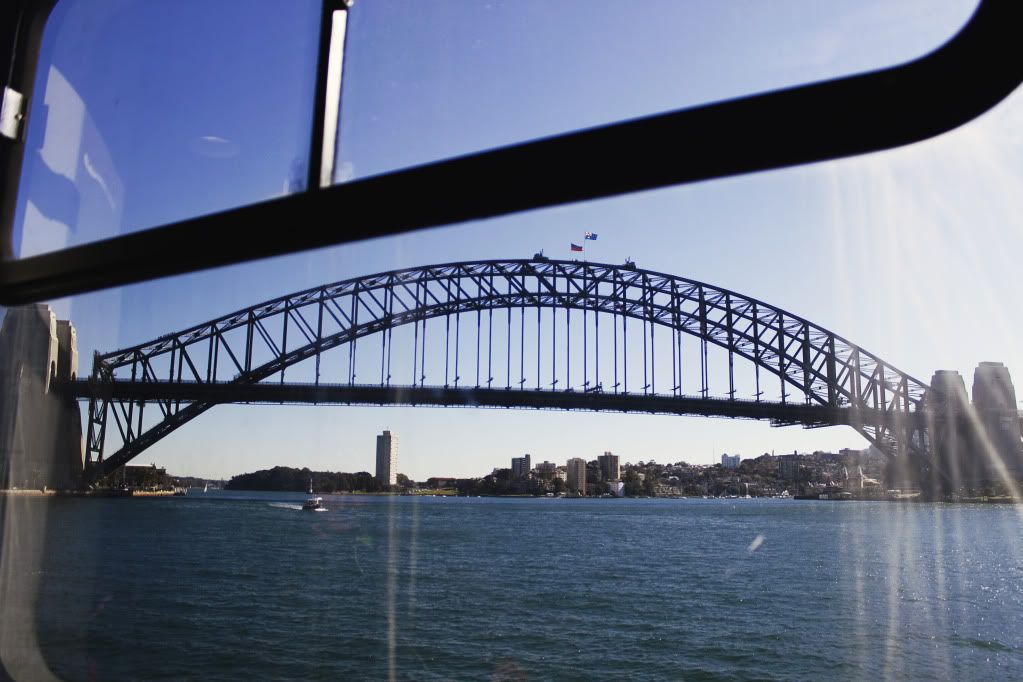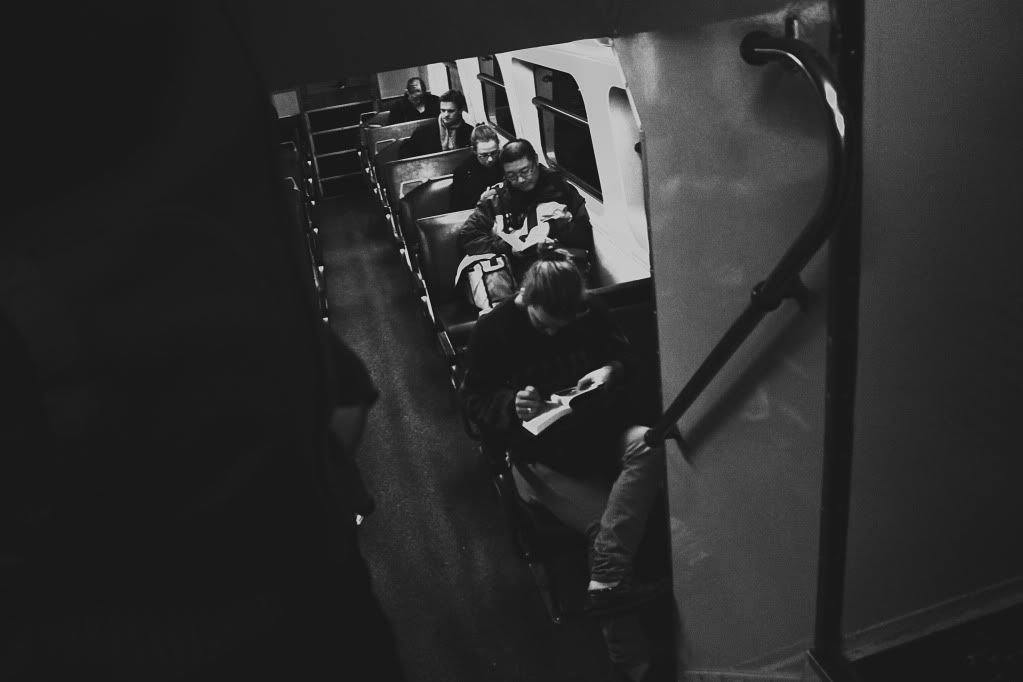 Melancholy laced my feelings, waking up late on the Tuesday morning. Packing was slow, unsatisfying and downed my mood. It was a reminder that nothing was permanent, that these good times weren't to last. Twenty-five kilos of clothing and unnecessary items weighed me down, a heavy backpack straining my body as we walked. We checked out of our hotel, homeless. It was 10am and our flight wasn't for another twelve hours. Twelve hours of walking on my already sore feet, twelve hours of back and neck pain. Twelve hours of sightseeing with the knowledge that sooner than I'd like, we'd be back home.
We caught a ferry to Manly. I admired the opera house and Circular Quay (I do pronounce 'quay' as literally, 'qway'). It was a hive of activity, tourists blocking the wide paths, babies crying, buskers trying to make ends meat. It was a beautiful sight, the noise and the fresh breeze, licking the salt off the ocean. The ferry ride was rough. The swell of the ocean made m feel disoriented, dizzy. Across from me sat a man my mother's age with a disability. He pointed out everything, exclaiming, excited at the tiniest of things. He chattered loud while listening to his even louder music on his ipod.
Manly was warm, but colder. The wind pierced my skin, violent goosebumps appeared all over my arms and legs. We followed the sea of tourists down the path and to the front beach where the whole of Manly seemed to have flocked to. We took a seat at an expensive looking cafe and ordered fish and chips, munching on our meals in the sunlight that we knew wasn't going to last once we returned home. I watched two women eating across from us, gossiping, eating slowly and watching their figures. My own lunch was huge compared to there's and I felt a little self conscious, even if it was only salad. A Ben & Jerry's shop was on the corner just down from where we had lunch and I reluctantly convinced mum to buy ice cream there and we walked along the beach, licking lemon gelato. The atmosphere at the beach was calming. Children were playing soccer on the side walk while their mother's chatted on the benches aligning it. Sun bathers and tourists a like played on the beach and young surfer boys inhabited the waves, showing off to the groups of girls laughing and gossiping on the steps. The light shone through the trees, dappling the footpath with light. I almost believed it was summer. It must be summer all year at Manly. The atmosphere reminded me of Torquay, a beach town close to my home. Manly was bigger, more expensive and nicer, but the people were the same.
The ferry ride back to Sydney was the most memorable part of the day. Before we left the dock, a flock of seagulls hovered over our heads, squawking and creating a spectacle for the tourists. My brother and I sad out the front of the boat, hoping the fresh air would help our sea-sickness. I put my headphones in, blocking out the foreign languages floating in the air around me. Calm melodies drowned out my thoughts and the mellow lyrics created the perfect mood as we crashed over the swells of the sea. I took photos and film while we sailed past the land, boats and little villages, filling my self up for inspiration. I knew then that I really didn't want to leave. I didn't want to go back to my life. We spent the afternoon shopping for loved ones at home at the QVB, longing to buy everything in the eclectic stores on the top floor. My brother found a new home in the hobby shop, surrounding himself with star wars characters, paper models of the titanic and miniature figurines. I left my heart in a shop stuffed with leather bound journals, elegant ink pens and little trinkets, owned by a lovely man who collected vintage pocket watches and kept a mini silver fridge next to his desk just for a 'treat' when he got bored.
We retreated to the airport when the shops closed and the business people left their desks. We were tired, our feet aching. I admired a man with a pony tail who was drawing a father and son in his notebook on the train home and thought to myself about how much I'd like to know him. We collected our things from the hotel and I quietly said goodbye to the street we had been staying on. It was a place that provided for a lot of entertainment. It was fun, dangerous, and nothing like I'd ever be exposed before. I was going to miss it. We sat at the waiting area for our terminal, watching other people and their flights come and go. I saw emotional goodbyes, angry goodbyes, fond farewells and heartwarming reunions. I thought about how lucky I was not saying goodbye to anyone. Two young lovers, possibly my age, were sobbing goodbye to each other. Holding onto one another until the very last minute. I wish I could have comforted the girl who was staying behind, it looked like she needed a friend.
Soon enough we were up in the air again. The excitement was still pulsing through me but I was sleepy and unaware of everything around me. As we flew home, I watched through the window, guessing the towns that we passed and admiring the beaming lights and how they could be seen from so high up. My brother and I joked about the picture cards with emergency procedures on it while my mother slept through the flight. We arrived home after midnight, exhausted from our day, from the adventure and excitement of everything. We were on auto pilot, and collapsed into our beds, awaking late in the day.